Spine
Exceptional Solutions to Equip Your Surgeons
Spinal surgery continues to be one of the fastest-growing orthopedic fields in the nation. Precision Medical Technologies partners with orthopedic specialists throughout the country to deliver a wide range of spinal innovations. Throughout the years, we've acquired significant manufacturing experience with numerous forms of lumbar, cervical, and thoracic spacers, cages, plates, and standard and custom instruments. Our team excels at working within short lead times and offers high-volume production quantities. Our precision machining and finishing services ensure you and your customers can provide exceptional patient care.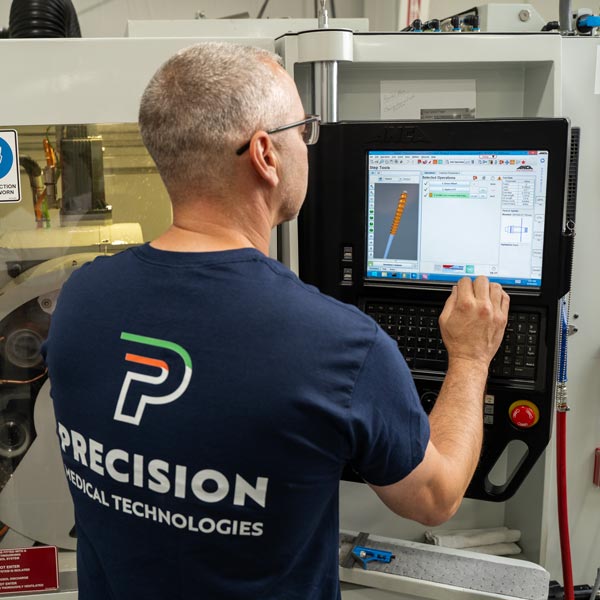 Spinal hardware, including rods, hooks, and screws, play a critical role in helping to stabilize the spine during healing. Our team utilizes digital measuring technology and machining to customize spinal hardware to meet your exact specification. They are intended to remain in the body for an extended period of time, so they are finished to provide excellent durability.
Thoracic and Lumbar Interbody Spacers and Cages
To eliminate thoracic or lumbar back pain, an interbody spacer or cage may be required to help stimulate bone growth and fuse the two segments. At Precision Medical Technologies, we have the necessary precision machining equipment to manufacture high-quality spacers and cages designed to meet your specifications and durability requirements.
Cervical and Thoracolumbar Plates
Cervical thoracolumbar plates help provide better stability for the patient's neck. Our team will work with your engineering division to create cervical thoracolumbar plates that meet your exact specification. We thrive in a deadline-driven environment and maintain exceptional standards of quality throughout the entire manufacturing process.
Standard and Custom Instruments
Precise procedures require precise instruments. We deliver a wide range of standard and custom instruments for spinal surgeries. Our team stays at the forefront of the market and utilizes high-quality machining processes to make the complex possible.
Industry-Leading Capabilities for Every Solution
As one of the nation's most trusted contract manufacturers, we have access to a wide range of precision machining equipment and processes, including precision CNC, EDM, and Swiss turn machining.
It's critical for medical solutions to be properly finished to provide a durable product that lasts. We offer a wide range of finishes integrated into our product assembly to maintain exceptional quality control and accelerate lead times.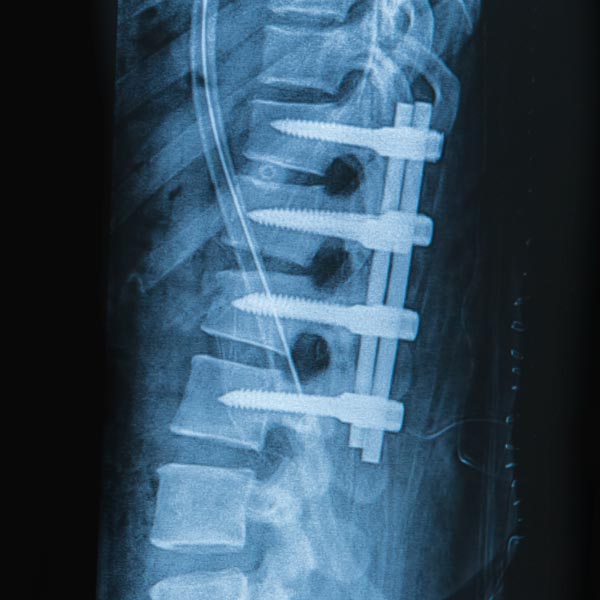 Rods, Hooks, Screws
Thoracic and Lumbar Interbody Spacers and Cages
Cervical and Thoracolumbar Plates
Standard and Custom Instruments
Titanium (Ti 6Al-4V, Ti 6Al-4V ELI, CP2, CP4, and others)
Stainless Steel (17-4, 316L, and others)
Cobalt Chrome (CoCrMo)
PEEK and Engineered Plastics
Precision CNC Machining
EDM Machining
Swiss Turn Machining
Precision Finishing