A Contract Manufacturing Partner
Instrumental

To Your Company's Success
Bring your next orthopedic product to market faster and reduce costs with our 24 hour response time to quotes, the fastest lead times, end-to-end in-house capabilities and unmatched quality standards.
End-to-End Manufacturing Capabilities
We're helping our partners meet growing demands for orthopedic devices and instrumentation by offering vertical integration to accelerate time to market and reduce costs.
We understand what it takes to help our OEM customers achieve success. Our timely responses to quotes, flexibility to adjust with your changes, transparent communication, in-house capabilities, scalability and commitment to the highest level of quality, makes us the go-to contract manufacturer for the customers we proudly serve.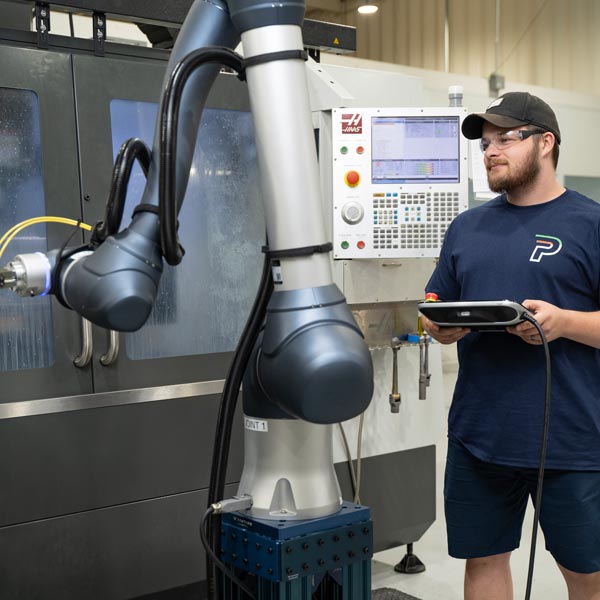 We Streamline Orthopedic Manufacturing
As one of the most trusted orthopedic and minimally invasive surgery device manufacturers, we help streamline your production and go-to-market strategies by providing end-to-end solutions for emerging and traditional technology. Our engineers and product specialist work closely with your team in design for manufacturability, prototyping, and full-scale production. As an ISO 1 3485:2016 Certified organization, we leverage innovative manufacturing technology to adhere to tight-tolerance specifications. Our continual commitment to customer satisfaction has made us one of the leaders in the medical device design and production industry. Learn more about how we can assist you in designing and manufacturing your next product.
Orthopedic Devices and Instrumentation
Precision Medical Technologies provides end-to-end solutions for orthopedic and MIS device design and manufacturing. We have three facilities throughout northern Indiana, allowing us to streamline the manufacturing process and provide scalable solutions for your custom and standard devices and instrumentation.